Labor Day: September 2 Closed
Columbus Day: October 14 Closed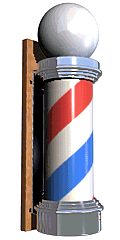 Welcome to our website, it's now easier than ever to setup your next hair cut appointment online. Just visit our homepage and fill in the form to get started. You must select a date and time. If the time is available, you will receive an email to confirm your appointment. Once you confirm your appointment. All you need to do is show up to the barber shop.

Online Schedule your appointment today!
Step 1: Click the date on the calendar and select the time
Step 2: Fill out your name, phone, email and Continue
Step 3: Click the Finish button
No Credit Card / Cash Only
(202) 554-2891
Call Us Schedule Today...